The provider, employer, and partner of choice.
Established in 1977, Vinfen is a nonprofit, health and human services organization and a leading provider of community-based services to individuals with mental health conditions, intellectual and developmental disabilities, brain injuries, and behavioral health challenges. Our services and advocacy promote the recovery, resiliency, habilitation, and self-determination of the people we serve.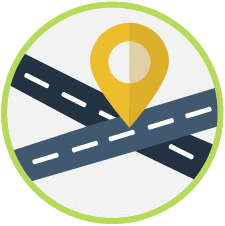 "What I like best about my job at Vinfen are the people I work with. The staff care for and support one another. The individuals we serve are the best. Seeing their growth and the role we play in empowering them inspires me every day."
Michael
Vinfen Development Specialist
BE A PART OF SOMETHING BIGGER
Join a community of passionate professionals that transform THOUSANDS OF LIVES every year.
Meaningful work that impacts people's lives
Flexible hours and a variety of work settings
Excellent training and complimentary CEUs
Professional development opportunities
Colleagues who truly care
Good work-life balance
Plenty of paid time off
Great benefits
Transforming lives requires the support of donors and volunteers like you!